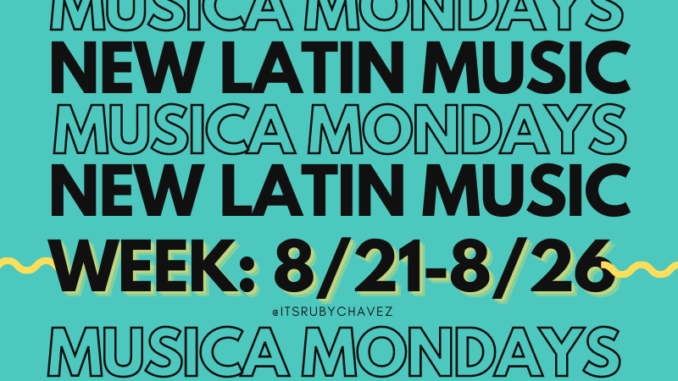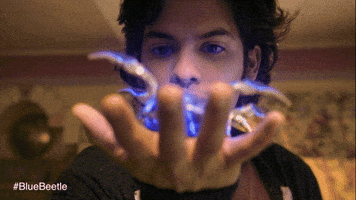 Happy Música Mondays,
Welcome to my weekly new Latin Music series. Each Monday afternoon you'll be getting 10 new songs of the week featuring new music from a variety of artists and genres. Follow along @rubychavez for music updates and more!

For this week: August 21st-26th, we got a little bit of everything from Rap to Bachata, Pop, Regional Mexican, and more! This week is straight fire!
New music from Snow Tha Product with Santa Fe Klan, RBD, Anitta, Carlos Vives & Juanes, and many more artists.
Check out this week's new LATIN SONGS OF THE WEEK.
Let me know what new song you added to your playlist!
---
1.3×4-Snow Tha Product, Santa Fe Klan
2.Cerquita De Ti-RBD
3.Según Quién-Maluma, Carin Leon
4.Corazón De Origami-Cardec Drums Ft. Kevtopo
5.Tempo-Marshmello, Young Miko
6.Bailame Con Actitud (Blue Suede Shoes)-Maffio, Christian Alicea ft. El Revulú
7.Used To Be-Anitta
8.Las Mujeres-Carlos Vives, Juanes
9.Un Cigarro-Sael
10.JEANS-Jessie Reyez ft. Miguel
---
✨✨Music News✨✨
Karol G's Manana Sera Bonito Tour was a blast!
The Queen of Y2K Pop, Britney Spears is getting a divorce
Selena Gomez is releasing new music this Friday!
Blue Beetle's Soundtrack is fire 💙🪲💙
Upcoming Tour Dates🎤🔥
XO,