Founded in 1997, Sofrito Media Group is  a multi-media company currently located in Brooklyn, NY that manages and produces branded projects that appeal to the Latino / Hispanic segment. These projects include web properties, live events, social media campaigns, internet radio production, content development and consulting services.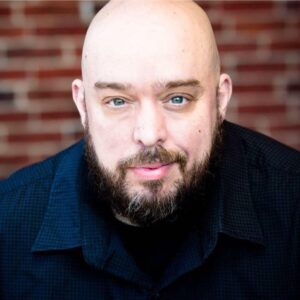 George Torres –  Founder
Sofrito Media Group, Inc  was founded by George Torres, an established voice in the Latino Cultural scene. George Torres is a bi-lingual social media / cultural consultant, who in the late 90's, captured attention on the internet with his personal mission statement of "connecting Latinos to their culture". George has always drawn inspiration from his personal connection to his cultural heritage. Having been raised alternately between New York and Puerto Rico, he was a living embodiment of the Nuyorican experience earning him the nickname "Urban Jibaro".
George's creative vision is the blueprint for Sofrito Media Group and it's growing portfolio of new media products and services. He has nearly 20 years of experience developing branded projects that appeal to the Latino / Hispanic segment. These include the online blog Sofrito For Your Soul, Radio Capicu as well as Capicu Poetry & Cultural Showcase, a partnership that develops and produces live cultural events. In addition, he recently added social media consulting services to his portfolio to train and develop businesses to effectively execute campaigns that build brand awareness in niche markets.
George was the 2010 recipient of Comite Noviembre's "Lo Mejor De Nuestra Comunidad (The Best Of Our Community)" Award for 15 years of work in the Latino community. He remains strongly committed to the Latino community and is currently developing a Social Media strategy for the Por Tu Familia / NYC Initiative for the American Diabetes Association. George has also served as a partner/advisor to other community collectives including the CASA ANA Project / Dominican Republic, NY Director of  LATISM (Latinos In Social Media) and most recently as an advisory board member of Hispanicize for the 2013 conference in Miami Florida.
Over the last 19 years, on behalf of Sofrito Media Group and his fraternity, Phi Iota Alpha Fraternity, Inc; George has lectured, conducted workshops and participated on panels at many educational institutions including Fuerza Latina (SUNY Albany), Columbia University, NYU, Michigan State University and El Centro De Estudios Puertoriqueños and many more.
George Torres is also available to consult on projects that require a relationship building component that uses social media. He is also available to speak / consult on projects that engage the English Speaking Latino segment.
Sessions are available in person, tele-conference or via skype. if you are interested in booking George Torres, please contact us