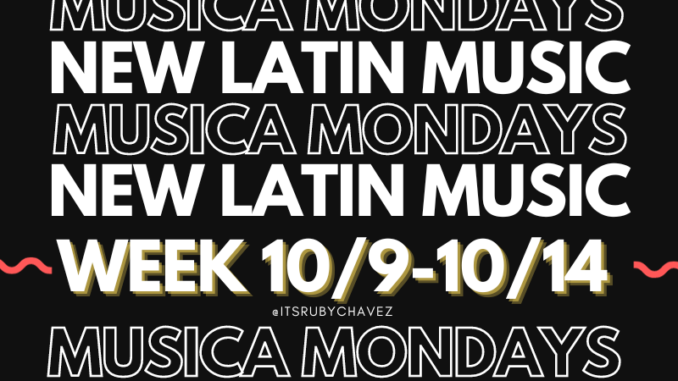 10 NEW LATIN SONGS OF THE WEEK
Happy Música Mondays,
Back in Cali time, West Coast vibes are back!
For this week: October 9th-14th, we have a little of Regional Mexican, Cumbia, Reggaeton, Chill vibes, Mariachi, and more!
New music from Mau y Ricky, El Mayor Clasico, Kat DeLuna, Eslabon Armado, Pepe Aguilar, Omar Apollo, and many more artists.
Check out this week's new LATIN SONGS OF THE WEEK.
Let me know what new song you added to your playlist
---
1.Vas a Destrozarme-Mau y Ricky
2.Dolar-El Mayor Clasico
3.Antidoto-Oscar Maydon x Fuerza Regida
4.PEKORITA LOVE- Bellakath
5.Lollipop-Darell
6.Hottie With A Body-Kat DeLuna
7.La Fresa-Eslabon Armado y Gabito Ballesteros
8.Ojalá Te Duela-Marc Anthony, Pepe Aguilar
9.Live For Me-Omar Apollo
10.Gracias a ti-Los Dos Carnales
---
Music News
Upcoming Tour Dates
XO,