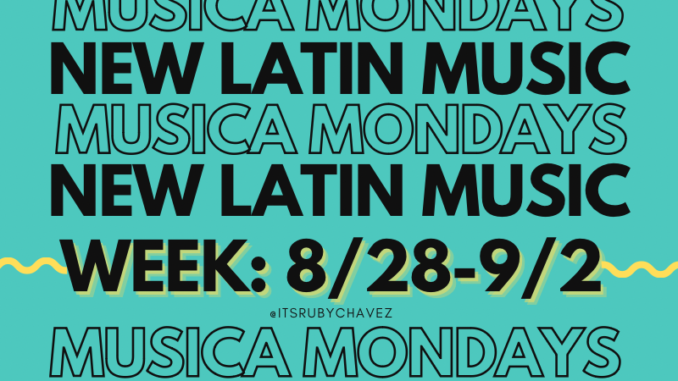 🚨10 NEW LATIN SONGS OF THE WEEK🚨
Happy Música Mondays,
For this week: August 28th-September 2nd, we got a lot of Regional Mexican this week with sprinkles of Pop, Cumbia, and Reggaeton! Lots of new music!
New music from Grupo Frontera, Fey, Selena Gomez, Maluma, Lila Downs, and many more artists.
Check out this week's new LATIN SONGS OF THE WEEK.
Let me know what new song you added to your playlist!
---
1.DE LUNES A LUNES-Grupo Frontera, Manuel Turizo
2.Veneno-Fey
3.Single Soon-Selena Gomez
4.Trofeo-Maluma, Yandel
5.Celoso-Santa Fe Klan
6.La Vida Es Dulce-GALXARA
7.A Tu Nombre-Adriel Favela, Luis Alfonso Partida El Yaki
8.FERXXO 151-Feid, ICON
9.Dos Corazones-Lila Downs
10.La 701-Panter Bélico
---
✨✨Music News✨✨
Upcoming Tour Dates🎤🔥
Lauryn Hill, Miseducation of Lauryn Hill' 25th Anniversary Tour Dates
XO,