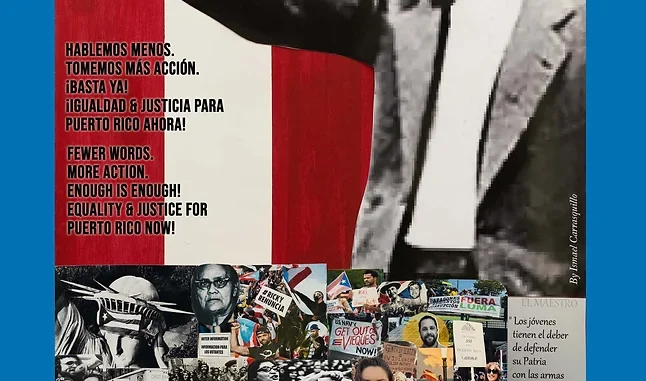 The past year and a half have been extremely intense, filled with anxiety and uncertainty. The world as we knew it changed in ways that will leave powerful marks on all our lives. Living through this pandemic, however, made us examine our lives and prioritize what is truly important— our families, our neighbors, our faith, our quality of life, our work environment, and our community. We saw acts of true heroism, compassion, and kindness. The human spirit rose and soared, giving back to and assisting the less fortunate. Slowly but surely there seems to be a light at the end of the tunnel, a glimmer of hope, the possibility of new beginnings. It is in this spirit of undeniable courage, hope, and love that Comité Noviembre is moving forward.
Thirty-six Years and Counting…
Established in 1987, Comité Noviembre is a nonprofit organization that commemorates and pays tribute to the contributions Puerto Ricans have made to this nation. It supports educational opportunities for youth through college scholarships, promotes, acknowledges, creates awareness, and takes ownership of our rich culture, language, and history. Comité Noviembre creates open forums to discuss critical issues affecting the Puerto Rican community— specifically in the areas of education, youth leadership development, health, politics, and civic involvement. Comité Noviembre seeks to institutionalize November as Puerto Rican Heritage Month throughout the United States which it has successfully done for the past 36 years.
​
Comité Noviembre is the only collaboration of its kind in the United States that brings together the collective talents and resources of the following Puerto Rican organizations: ASPIRA of New York, Centro de Estudios Puertorriqueños at Hunter College (CUNY), El Museo del Barrio, Eugenio Maria de Hostos Community College (CUNY), Institute for the Puerto Rican/Hispanic Elderly (IPR/HE), La Casa de la Herencia Cultural Puertorriqueña, La Fundación Nacional para la Cultura Popular, Justice Committee: NCPRR, and the Puerto Rican Institute for the Development of the Arts (PRIDA).
This coordinating body plans and promotes Comité Noviembre's annual programs and events. With the continued network support of past members like Casita Maria Center for Arts and Education, Centro de El Puente, LatinoJustice: PRLDEF, Música de Camara, National Conference of Puerto Rican Women (NACOPRW), and National Institute for Latino Policy, Comité Noviembre has the combined network and outreach potential of over 800,000 people through its member lists and internet capabilities.
​
The charge of Comité Noviembre is to create awareness of our rich culture, language, and heritage and to acknowledge and take ownership of it every day, but specifically during the month of November. Because of Comité Noviembre, November is our month to discuss all aspects and issues of our community with respect, objectivity, and pride.
​
Siempre p'alante,
Teresa A. Santiago
Chairwoman