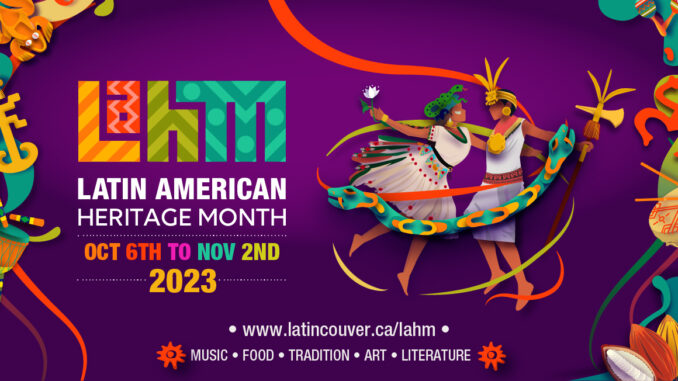 Have you ever logged onto a website and felt the heartbeat of a whole culture? That's the magic Latincouver exudes. Celebrating the enchanting Latino culture, they've been threading its essence seamlessly into the rich tapestry of Canada, ensuring it vibrates and resonates through generations to come.
For five years now, during the Latin American Heritage Month, Latincouver has curated an enlightening journey, unveiling the myriad facets of Latino culture. And let me tell you, it's a delightful, eye-opening experience, underscoring the Latino community's impact and history in BC and Canada.
One of the things that stand out about Latincouver is their belief that roots transcend borders. They weave through lands and ages, absorbing tales and traditions from every touchpoint. From the melodic accents to the lively dances and heartwarming greetings, the community at Latincouver embodies a living tapestry of experiences and narratives.
Born from various parts of the world yet bound by a shared legacy, the community is a vibrant blend of colors, expressions, and languages. They've created a sanctuary, a plaza of sorts—a space where dreams meet, histories mingle, and a collective future unfolds.
Core Values that Shine Through
Every endeavor of Latincouver is underpinned by deeply-rooted values. Their respect and recognition for the volunteers, members, and supporters are palpable. They champion values like transparency, unity, and diversity with unmatched zeal. Plus, their focus on fiscal responsibility, inclusivity, and integrity is commendable and serves as an inspiration to many.
A Mission & Vision That Inspires
Beyond its events and gatherings, Latincouver's soul thrives on its mission—a beautiful blend of fostering relationships and cultural exchanges that not only deepen our connections but also widen our perspectives. They envision a future where they are the nexus of cultural convergence in BC, a space where every Latin and Canadian heart finds its rhythm.
So, if you've not yet, do immerse yourself in the world of Latincouver. It's a celebration, an experience, and a journey of understanding the incredible Latino culture and its intricate weave in the Canadian narrative. Join in, and let's honor, celebrate, and grow—together!
I am looking forward personally, to taking my first ever flight to Vancouver to visit and experience this first hand… since their Latin American Heritage Month runs from October to November… it is quite possible I will visit this year.
Vist their website at – https://www.latincouver.ca/ to learn more and plan your visit.
Buen provecho,
❤️, George Torres… your friendly neighborhood Jibaro