Daily Sofrito is the re-imagined incarnation of "Sofrito For Your Soul," a pioneering cultural blog established in 1997 that earned the distinction of being the internet's first Latino cultural platform. George Torres, an acclaimed digital storyteller, community architect, and event organizer, has nurtured this platform. It serves as a dynamic resource for creative individuals to showcase their work.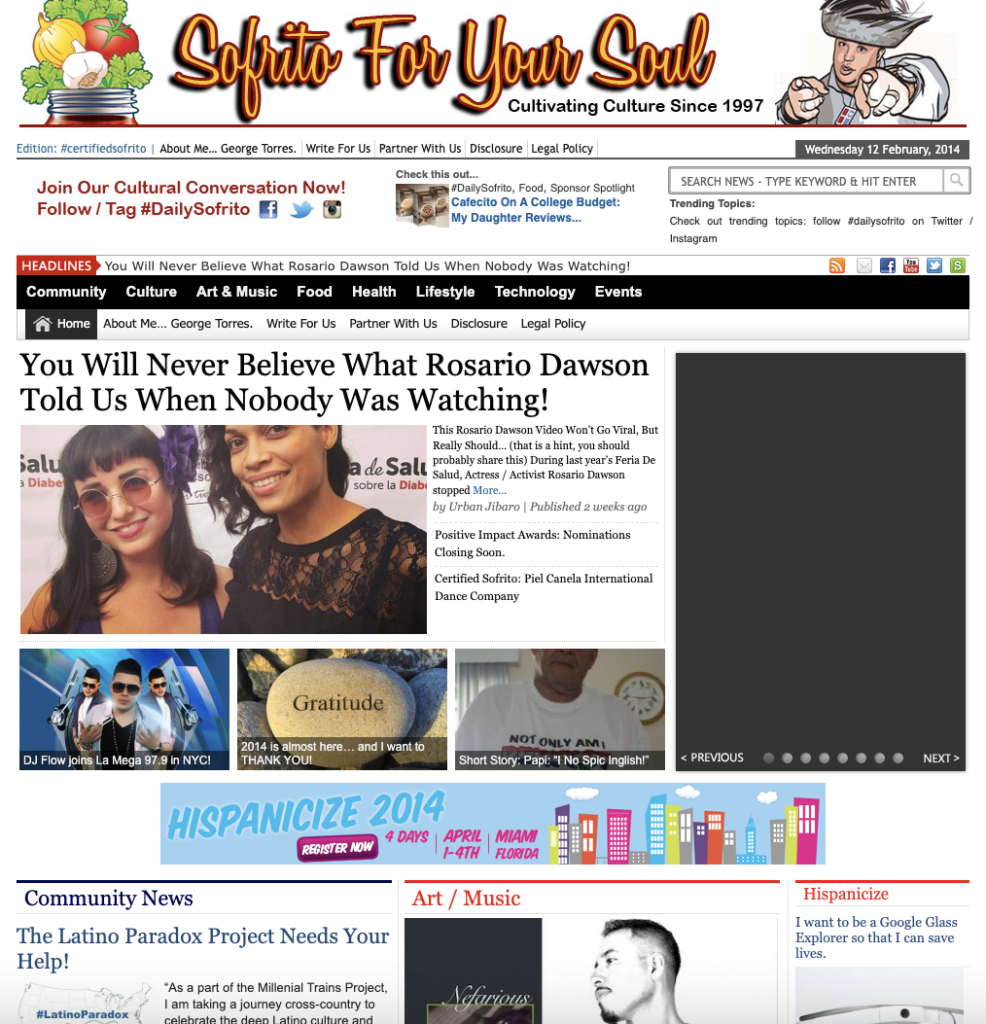 Since its inception, Sofrito For Your Soul has undergone significant transformation, expanding into a multi-media company, Sofrito Media Group, that oversees and delivers branded initiatives targeted at the Latino/Hispanic demographic. The scope of these initiatives encompasses web properties, live events, social media activations, podcast production, content creation, and marketing consulting.
We have produced events for New York Times, Hispanicize, AARP, American Diabetes Association, Columbia University, , SUNY / CUNY, NYU and conferences like Hispanicize, Unidos. Clients include brands like Toyota USA, T-Mobile, ATT&T, Cricket Wireless, Lexus, 3M, Prudential, Wells Fargo just to name a few.
Daily Sofrito is on a mission to grow as a digital publishing and storytelling hub. It aims to persist in carving out space within the online realm for Latino/a/é/x communities, enabling them to cultivate and grow their audiences.
Why Rebrand?
This rebranding was unexpected, as we were celebrating our 25th anniversary in 2022, hackers attacked the website and infected the server beyond repair, forcing us to quarantine the server. We do have plans to bring back our legacy content as we grow this new platform.
This unexpected turn of events does give us the opportunity to adapt the blog to the new social landscape and further develop our social media channels and create /in-person / digital platforms. We are also looking at this as a key opportunity to diversify the voices to include new and evolving perspectives.