My name is George Torres and I am a community builder who presents, promotes, and preserves Latino culture via new media.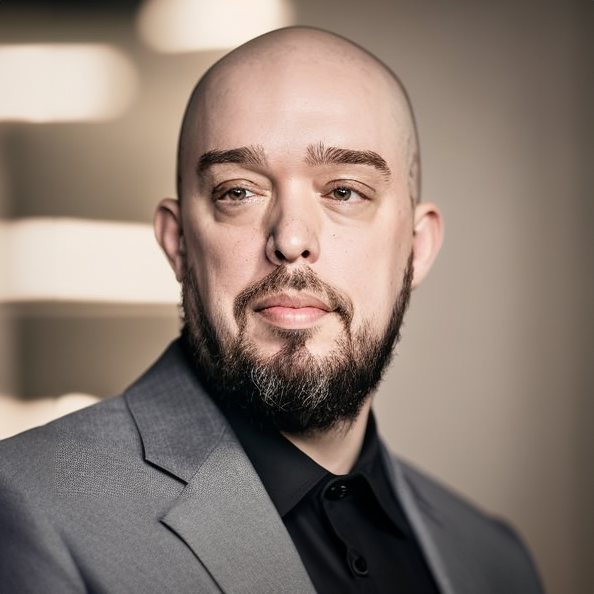 My passion for curating can be traced back to the time when I was raised between Brooklyn, New York and Bayamón, Puerto Rico. My maternal grandmother, Gloria del Rio, was the person who raised and set the foundation for who I would become. Mama, as she was known, was the matriarch in our East New York and Brownsville neighborhoods. She had emigrated from Puerto Rico as a single mom, educated herself and dedicated her life to political action community advocacy for Latinos, particularly the elderly. Having been witness to her amazing ability to build community I realized that most of her interactions began with a home-cooked meal, many times for the less fortunate. Like many Latina women, she was the master of her cocina. One day I marveled at the exquisite taste of her food and asked how she learned to cook so well to which she simply replied, "Everything I cook, I cook with love. That is all you need, Papi. Love and sofrito." Although I had been immersed in Latino culture I was completely oblivious to our place in society and how we were seen outside of the safety of our community.
My rudest cultural awakening was abrupt and violent. In 1986 a friend and I became victims of a hate crime due to our being Latino. The incident was dubbed the "Latino Howard Beach Attack" because of the similarities between what happened to us and the now infamous Howard Beach Bias Attack that resulted in Michael Griffith's death. I had never looked at people from a racial or cultural perspective. The fact that someone could hate me because I was different than they were was a shock to me. During the process of trying to bring my attackers to justice, I met social justice advocates like Reverend Al Sharpton and the late Richie Perez. Richie, a former member of the Young Lords Party who was an organizer of the National Congress of Puerto Rican Rights movement, would not only help us seek justice but would also contribute to shaping my awareness of what it meant to be Puerto Rican in the United States; He opened my eyes to the concept of self-determination.
In 1997 I went through a time of change and restructure. Having divorced after eight years of marriage, I decided to leave everything behind, including a promising career as a chef, to go back to school and pursue a college degree. It was at the State University of New York at Old Westbury that I reconnected with my calling to build community by joining and leading two organizations on campus, Alianza Latina and Phi Iota Alpha Fraternity, Incorporated. During my time in college I developed interests that were instrumental in creating who I am today. Organizing activities with MUEVETE, a youth conference based in NYC, led to my reconnecting with Richie Perez, who would continue to encourage and mentor me until his untimely passing in 2004. It is in his honor that I identify myself as an Urban Jibaro, a term he often used to describe me.
The perfect storm of Latino history, web design, event planning, community building and spoken word gave birth to my first website on a geocities platform that would eventually become Sofrito For Your Soul, a website that stands today as a living tribute to my grandmother's community building ritual of making Sofrito. Originally conceived as a personal journal, pre-dating blogs, it was meant to document my college experience and my affinity for poetry. Sofrito For Your Soul eventually grew into a website that highlighted our culture beyond campus and eventually gained an international audience.
Sofrito for Your Soul has allowed me to partner with leading organizations within the Latino community to create, organize, and curate, helping people reconnect with their culture by moving outside of the virtual world. My most rewarding partnership has been the collaboration with Juan PaPo Swiggity Santiago, with whom in 2007, after 8 years of sharing ideas, CAPICU! Cultural Showcase was created. We combined our community building abilities to produce diverse poetry and performing arts events in New York City using the philosophies of the most progressive intellectual and artistic movements of the last century (i.e. The Harlem Renaissance, the Beat Poets & most notably the Nuyorican Movement). Our collective mission is to move beyond event planning and create a self-sustaining institution that will cultivate media savvy amongst successful business people in the arts circle. CAPICU! Cultural Showcase also produces RADIO CAPICU, the first live Latino talk radio show on the Internet where important topics relevant to the Latino community are discussed and debated.
As Latino influence grows in the United States, the need to connect people to their cultural heritage grows exponentially. My dream is to continue to build community around the need to educate Latinos about their cultural legacy as well as document our contributions to this country. I am active on several social media platforms in order to keep that conversation alive.George TorresThe Urban Jibaro T. 787-513-1400E. Engage@SofritoMediaGroup.comLet's connect…
My profiles: Facebook Twitter LinkedIn YouTube Google Plus